| | |
| --- | --- |
| | Don't compromise yourself. You're all you've got. - Janis Joplin |
Manuela has studied the connection between the mind and the body since her early days in college. Movement became a great passion. She participated in competetive sports as well as earning her a B.S. Sports and Gymnastics. Competetive sports included Pentathlon where she favored long distance running, Soccer, German Handball, Volley- and Basketball.
Early in her career, she observed that many students could not follow the drills of a typical exercise class. She was motivated to aid students that displayed poor posture and difficulty in keeping up with the physical activities. After studying Adaptive Physical Education, she began to teach new approaches that greatly benefited students having difficulty in learning a new exercise routine. Her teaching priority shifted to helping school age children learn how to have fun building strenght and flexibility in the gym classes she conducted. She's skilled at giving them tools for self improvement that aid their progress. The same principles have found their way into her adult classes.
A deep sense of wanting to know more about how movement affects the brain and how to instill passion for movement in others has been with her ever since. She redirected her career away from competitive sports and devoted her efforts to the study of how physical activity can connect the body and the mind in a beneficial and healing way.
After she studied Scoliosis Therapy by Schroth, she teamed with an orthopedic doctor to develop programs for people with structural imbalances. At that time Manuela received her first yoga book from her father and immediately knew that there was much more to discover and learn.
She enrolled in one of the early teacher trainings in Germany and studied under the guidance of Dr. M.L. Garothe from the Kaivalayadhana Institute in Lonavla, India and Mr. L. Chariarse. In 1986 she graduated as a yoga teacher, certfied by the German and European Yoga Teacher Asssociation.
After moving to the United States in 1987, she became interested in Iyengar Yoga and studied with John Schuhmacher, Judith Lasater and Ramanand Patel. Ramanand Patel continues to be her primary teacher. In 1994 she became a Phoenix Rising Yoga Therapist. It greatly influenced her way of living and teaching. "How do I show up on my yoga mat? And how does that translate into how I show up in life?" became her central question.
She started teaching yoga to individual students, combining elements of Hatha Yoga and Yoga Therapy with great success. In 2006 she became a Phoenix Rising Yoga Therapy Group Facilitator which enabled her to bring this powerful practice to her groups. Besides her lifelong connection to yoga she is greatly influenced by her studies with
American/Tibetan buddhist meditation teacher Pema Chodron
Michael Harner, "The Way of the Shaman"
Steven Levine "A Year to Live" – a year long study that taught her on yet a much deeper level to live each moment, each hour, each day mindfully.
"Awakening Joy" a year long study group by james Baraz
In her early years she became certified in Foot Reflexology and Childbirth Education. Being the mother to her prematurely born daughter has further awakened her to the powerful potential of a human being. Manuela wrote a story about her daughter Sarina. The story "Sarina's Gift" was published in the book "Stories from the Yogic Heart" as one of several inspiring stories that point to the power of yoga. She is currently working on a book about living with a special needs child in a foreign country.
When she's not on her mat, you'll find Manuela cooking, dancing, hiking and writing .
Powered by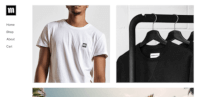 Create your own unique website with customizable templates.